PAACE Automechanika Mexico [July 18-20, 2012]
2012.07.20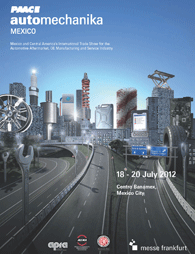 We participated in Automechanika Mexico, the most important automotive trade show in Mexico and Central America.
The event attracted many attendees and thousands of companies made a presentation in this EXPO.
Fortunately, many people visited our booth to hear our presentation. Some people took their family along, and students visited our booth also.
We would like to say thank you for visiting.
Hereafter, we will do our best to respond to your requests, so we are asking for your continued support.
Again, thank you very much for your coming.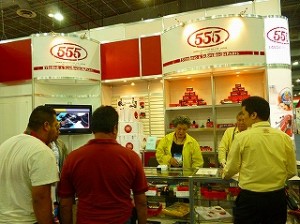 Nos participamos en la feria automotriz mas importante de Mexico y Centroamerica.
Han atraido a miles de companias especializados de la industria automotiz y mucha gente visito a la feria. Gracias a la cortesia de todos, muchas visitantes como mecanicos con sus familias y estudiantes visitaron a nuestro stand. Nos gustaria decir gracias a todos los visitantes. De ahora en adelante esforzamos mas para acceder a los ruegos de todos los clientes nuestros, por lo tanto, necesitamos su colaboracion continua. Les agradecemos a cooperar con nosotros y conocer a todos los que vienen.