WRC 9th Round "Ypres Rally Belgium 2022″
2022.08.02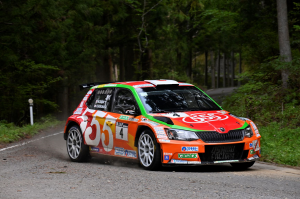 Location: Ypres, Belgium
Date: 18 August 2022- 21 August 2022
Back on the world stage…
"THREE FIVE MOTORSPORT" driver Mr. Fukunaga and co-driver Ms. Saida are going to participate in
"Ypres Rally Belgium 2022″, the 9th round of the World Rally Championship 2022 again!!
Building on their experience in Croatia, they will once again be driving through Belgium with Fabia.
We are looking forward to seeing what they will show us on the world stage!!
We will be posting real-time updates on the local situation, mainly on SNS, so don't miss it!!
We have been supporting Mr. Fukunaga and Ms. Saida!! See you next race WRC in Belgium!!
Their performance is now available on our YouTube channel, Facebook, Instagram, and Twitter.
We would appreciate your continuous support!!