FIA World Rally Championship FORUM8 Rally Japan 2022
2022.11.03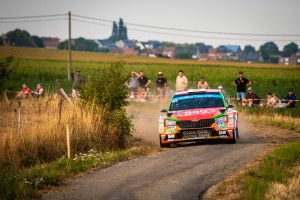 Date: November 10, 2022 – November 13, 2022
Location: Toyota City, Aichi, Japan
The long-awaited FIA World Rally Championship FORUM8 Rally Japan 2022 will finally begin soon!
It's been 12 years since the event was held in Japan and there is full of excitement!
And we believe that Mr. Fukunaga and Ms. Saida will show their best performance because this event will be held in our home country.
They must be going to lead the race and earn the podium!
We will be posting real-time updates of the race from Toyota City on social network services, don't miss it!
We have been supporting Mr. Fukunaga and Ms. Saida!! See you next WRC race!!
The performance of Mr. Fukunaga and Ms. Saida is now available on our YouTube channel,Facebook, Instagram, and Twitter. We would appreciate your continuous support!!