Japanese Rally Championship: Shinshiro 2023
2023.03.12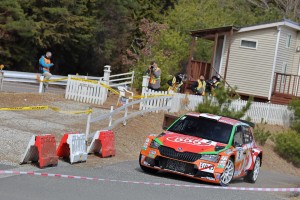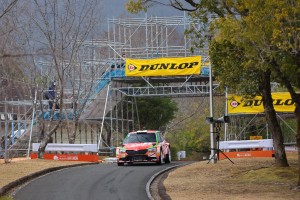 Date: 3 March 2023 – 5 March 2023
Second place on the podium with the promising new machine!
New machine "Fabia Rally2 Evo" raced for the first time in the second round of the JRC at Shinshiro.
Our driver Osamu Fukunaga and Co-driver Misako Saida's goal was to beat last year's champion
Heikki Kovalainen, and a highly competitive machine was their ally.
In this competition they were 4th or better in every SS and the second fastest overall in SS5 and SS9.
They suffered a puncture in the final SS11, but managed to escape from the chasing pack to finish
on the podium in 2nd place, following on from the previous Tsumagoi event.
They will be aiming for their first win of the season at the next round of the Tour de Kyushu in Karatsu,
where they will make further use of the new machine's performance.
We have been supporting Mr. Fukunaga and Ms. Saida!! See you next race in Karatsu!!
Their performance is now available on our YouTube channel, Facebook, Instagram, and Twitter.
We would appreciate your continuous support!!