Sankei is proud of its original development environment.
Sankei's knowledge of what causes automotive parts to wear out has enabled the development of reliable products specifically designed to resist the multitude of factors that cause stress to your suspension.
In other words, Sankei is fully invested in making truly fail-safe products, and providing them to customers with confidence.
Sankei's unparallelled high-performance products are developed by using data from actual vehicle runs, durability testing in extreme temperatures, and specially-developed intensity calculation software.
Why risk compromising your car's safety with inferior products? Trust in Sankei products for safety and reliability.
Sankei is proud of our development team.
Driven by curiosity, our staff is constantly seeking new and interesting problem-solving approaches.
The knowledge passed down from superiors and experts and absorbed in laboratories helps our team to conduct streamlined tests, and generate a steady flow of new idea proposals with collaborative input from all members throughout the creative process.
With inspiration from customer feedback, they discuss improvement proposals with the production team and get input from suppliers about the manufacturing logistics.
Sankei's design team puts their ingenuity to work every day, searching for interesting ideas and new approahes to solving problems in an open collaborative environment.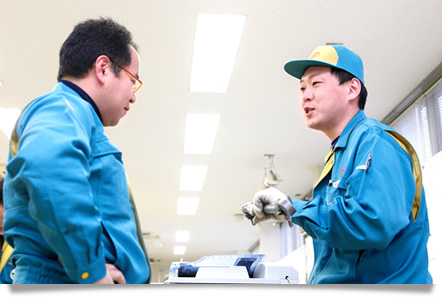 Sankei is proud of our systematic design standard.
Sankei Industry has been designing a wide range of parts for top automaker vehicles since 1960. Our design methodology has evolved over the years from hand-drawn designs to 3D modeling. Through its 50-year history of design experience, Sankei has developed a wealth of knowledge to support our continued growth and progress.
A key rule is design consistency throughout the team, which Sankei ensures through the meausurs of our systematic standard.
Our standardized process allows us to maintain superior quality throughout all of our 555 brand products.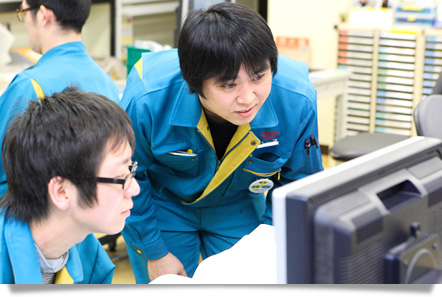 Sankei takes pride in our designers.
The design staff has to consider a multitude of variables. They seek to ensure that the function and performance of our parts meet our rigorous standards, and that production remains simple enough to keep our customers' prices down. Thanks to Sankei's years of experience in developing automotive parts, as well as our hard-working development team, our design team is capable of quickly and efficiently designing new products for a growing market.
Our designers are also tasked with identifying new suppliers in other countries who are capable of manufacturing our products at our standard of quality, and with providing design guidance to those suppliers in order to meet our performance requirements.
Sankei has enjoyed more than a half century of global success, of which we owe a great deal to the integrity of our design staff.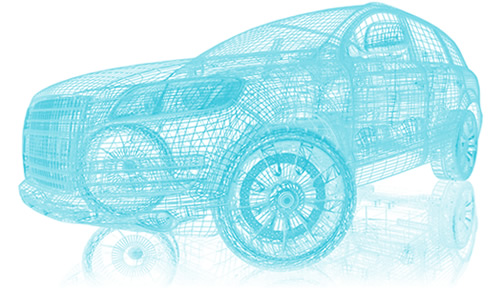 Japanese cars have achieved global popularity for their longevity, which has generated a market for used Japanese exports after completing their domestic service. The cars may then be used not only on well-maintained driving surfaces, but also on unpaved roads, in extreme temperatures and harsh environments.
555 brand products are critical components for vehicle safety, and serve the core function of protecting lives. Therefore, we envision the harshest of conditions and environments under which our products may be used, and incorporates these considerations into our design and development process. We continually strive for long-lasting automobile safety by providing more value than what the original manufacturers' parts can provide.
Sankei also hopes that our products will serve a wide range of uses, from upgrading newer used cars, to servicing classic popular models and cars that are out of production, and also to simply reignite the joy of driving and working on cars.